BRIEFLY ABOUT MONTENEGRO
Montenegro - a wonderland! It is incredible, largely unique place on the Balkan Peninsula, situated on the south of the peninsula, fittingly called the Pearl of the Adriatic.
Everybody will find what they like over here: untouched vivid nature, clean and beautiful sea, excellent beaches, fast rivers, unique lakes, majestic mountains and canyons, unique and healthy air... And it is all on a small territory of only 13 812 km2 of Montenegro. Thanks to its "compactness", guests of this magical land have the ability to see and feel all its beauty in a single breath. Historical wealth, cultural and spiritual tradition, unique cuisine, friendly and helpful people are just a small part of what enriches Montenegro and certainly invokes your desire to return again and again to this fairy tale.
Many tourists keep coming back to Montenegro because they are attracted to the beaches of the Adriatic which captivates with its purity and the azure blue sea. The purity of the water in some places allows us to see the bottom at depths up to 40 meters. The coastline of Montenegro is 293 km long, and 73 km of it are occupied by 117 beaches. The diversity of Montenegro beaches is amazing! The beaches are of sand or gravel, fully equipped, and yet, they are practically protected from winds and waves in coves. In addition, for those who are "not only laying on the beach," there are always a number of ways for entertainment. Treat yourself with diving, salt or freshwater fishing, marine boat trips, romantic sailing, rafting, hiking, riding bikes or just walking around the beautiful places created by nature itself. In winter you can relax in the ski resort near the town of Zabljak, in the north-east of the country. Despite all these enjoyments that this country provides, we can emphasize the complete absence of harmful heavy industry in its territory, which greatly increases its attractiveness, as the country for pampering and rejuvenation.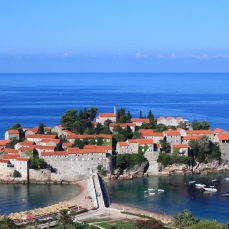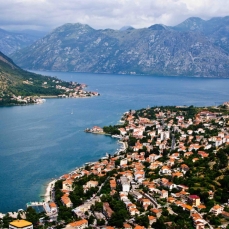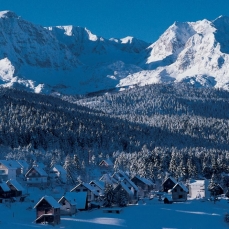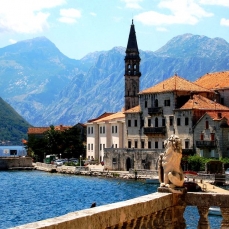 Montenegro, which is worth a visit
A small country in the heart of southeast Europe under the name of Montenegro - it is an amazing place that preserving all the moments of the evolution of mankind till these days, from the completely untouched nature reserves, to the super-modern entertainment centers, and also closely intertwined with many historical sites throughout the country.